Registered Massage Therapy
Meet our Massage Therapists
We are happy to once again be able to provide massage therapy for you. With new Public Health Regulations from the province and our own governing body, the CMTO, you will notice many changes when you return for treatments. As we begin to fill our schedules again, please be sure to check your emails for a link to our new PATIENT FORMS portal.
With a broad range of treatments, Registered Massage Therapy can help relieve pain and stiffness from an injury or overuse. Providing relief from headaches, muscle spasms, tendonitis, even symptoms of carpal tunnel and sciatica. Massage can also help you relive symptoms of stress and anxiety, help lower blood pressure, while providing clients with much needed "down time" for their hectic lifestyles.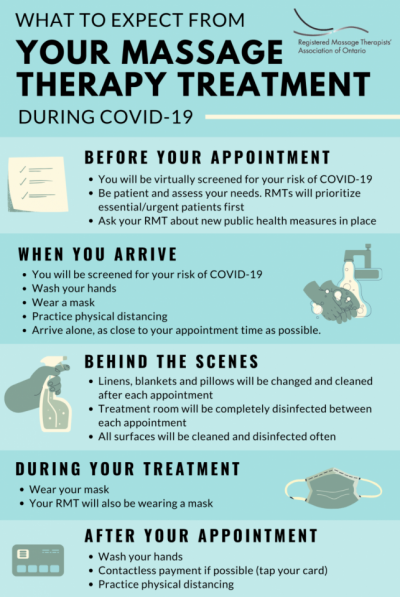 ---
Treatment Fees for Julie Parker, RMT and Laura Langstaff, RMT
(HST included)
30 minutes - $55.00

45 minutes - 80.00

60 minutes - $90.00

90 minutes - $140.00
30 minutes Infrared Sauna - add $30
30 minutes Therapy Bath - add $30
CLICK HERE to see pricing for services with Cathy Cogghe, RMT
---
NOTICE from Julie Parker, RMT - "At this time, I will NOT be taking any new clients on. Appointments with me are for current client list only. Thank you for understanding."