Massage
Meet our Team
With a broad range of treatments, Registered Massage Therapy can help relieve pain and stiffness from an injury or overuse. Providing relief from headaches, muscle spasms, tendonitis, and even symptoms of carpal tunnel and sciatica. Massage can also help you relieve symptoms of stress and anxiety, help lower blood pressure, while providing clients with much-needed downtime for their hectic lifestyles.
Please be sure to check your emails for a link to our new PATIENT FORMS portal. (Julie Parker will not be accepting new clients at this time. Thank you for your understanding.)
---
Treatment Fees (incl. taxes)

Julie Parker, Registered Massage Therapist
Laura Langstaff, Registered Massage Therapist
30 minutes - $ 60.00

45 minutes - $ 80.00

60 minutes - $ 95.00

90 minutes - $150.00
Cathy Cogghe, Registered Massage Therapist
Massage plus Hydrotherapy Services
30 minutes Infrared Sauna - add $35.00

30 minutes Therapy Bath - add $35.00
** Hydrotherapy fees may be covered by extended insurance when scheduled in conjunction with a massage therapy session.
---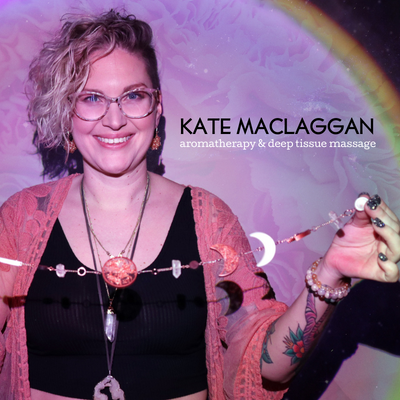 Kate McLaggan, Aromatherapy & Massage
60 minutes - $ 75.00
Customized deep-tissue massage and aromatherapy blend
90 minutes - $ 110.00
Customized aromatherapy blend, full-body massage, and guided relaxation
Plant Based Wellness Consultation - $45.00
Customized 30-minute discovery session to learn more about infused topicals and plant-based wellness tools
**Kate's services may not be covered by extended health care plans.**