The Wallaceburg Wellness Centre welcomes...
Thermography Clinic Niagara
Mobile Imaging Clinic Dates



Upcoming dates ... TBA
Spring 2022
---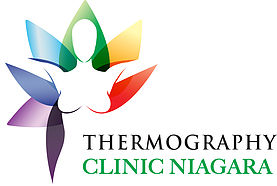 We are pleased again to welcome the Thermography Clinic Niagara.
For more information about the benefits of thermography, please contact their office.
Digital infrared imaging scans show the function, the physiology and the metabolism of breast tissue. It gives a picture of the functional activity in breast tissue. Usually, abnormal cells are hotter because a malignant tissue mass is greedy. To feed their rapid growth, these cells produce a chemical that makes new blood vessels grow. This is called angiogenesis ("angio" means blood vessel; "genesis" means creation.) A digital infrared imaging scan shows the heat difference between normal breast tissue and problem areas. NO radiation, NO compression, NO touching, NON-invasion. Be proactive in your breast health - BOOK your appointment now.

Price List
Cranial / Dental / Thyroid - $200
Breast Screening - $250
Cranial-Breast Combo - $375
Upper Body Imaging - $275
Lower Body Imaging - $275
Full Body Imaging - $650
MAIL OUT Doctor Copy (each) - $4.00
All Service - Add HST
The next booking date will be in the Spring of 2022 .
Early detection is important, BUT Prevention is Key!
FAQ
---