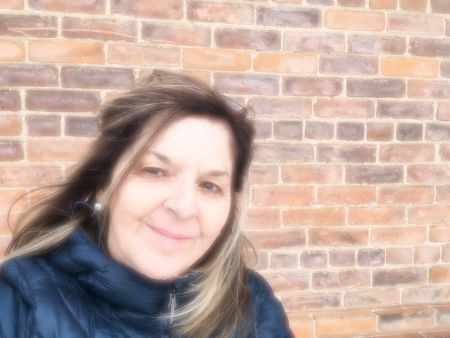 Fall Workshops and Series
Introduction to Kundalini Yoga
Join Chatham-Kent's own Ed Rusal for an introductory workshop on Kundalini yoga. Ed, who lives in Erieau, hSas been practicing and teaching yoga for many years and has come to embrace the Kundalini tradition in recent times after recovering from a serious injury.
Ed began his yoga studies when travelling in India in 1999. He completed a 14-month training in Thailand and has also studied Tibetan Buddhist practices.
Ed likes to say Kundalini yoga "found him" after he badly hurt his foot and he believes this rich tradition can help heal and maintain a healthy body, mind and spirit.
This workshop will include movement, breath work, meditation and mantra.
Refreshments and fellowship will follow after the session.

Sunday, Nov. 17 – 1:30 - 4 p.m.
Cost for the workshop is $30 per person or $50/pair.
Pre-registration is suggested in order to adequately accommodate attendees for refreshment after.
---
Yoga for Recovery

Addictions — be it to sugar, cigarettes, work, negative thinking, sleeping pills, food, relationships, alcohol, spending, sex, the Internet — are a plague of modern society. Learn how to "take back" your life and create space for new habits through mindfulness and yoga. We will use movement, breath work, journaling, essential oils and deep relaxation — also known as yoga nidra — to raise our awareness and examine how a recovery process can work in our lives.
Yoga instructor Pam Wright has been in recovery from substance abuse for over 30 years and has studied yoga and addiction issues extensively. Originally trained in the Integral Yoga tradition, Pam offers a practical approach to the topic of addiction.
Workshop is on Sunday Dec. 1, running from 1:30 – 4 p.m.
Cost is $30 per person or $50/pair.
Pre-registration requested.
---
**Registration for the 3 events above is $30/person or $50/pair. Use this link if you want Special Event tickets @ $50/Pair**
---
PAM WRIGHT has been teaching and practicing yoga for more than 20 years and is a great believer in its power to heal and energize the human being in all aspects of the body, mind and spirit. Trained in the Integral Yoga tradition — an old-school style of yoga headquarted in Virginia for the past 50 years — Pam has studied with many teachers. The yoga she offers is a fusion of the classical and the modern. She likes to keep the core of the teaching practical and basic, as she believes the portrayal of yoga in modern media has distorted its true message.
Email Pam for more information at ahimsanow@yahoo.com.
---